Freelance Graphic & Website Designer
For the love of creativity...
I am a freelance graphic and information designer based in sunny Otaki on the beautiful Kapiti Coast. I offer a wide range of services including business analysis, user testing, information architecture and design of logo's, corporate stationery, promotional material and websites.
I have been working in the communications and design industry both in New Zealand and abroad for more than 25 years. I am passionate about creating designs that are both unique and functional so that the end result is effective AND has the wow-factor.
WHAT MY CLIENTS HAVE TO SAY
Exhibiting a keen intelligence combined with a communicative approach that adapts easily to public sector and commercial environment, Nikki makes an excellent contractor. In performing her duties Nikki is extremely efficient and professional in her manner; works well with associates and needs no supervision. Nikki is a loyal, dedicated and enthusiastic person who shows a sense of responsibility and concern for everyone she deals with, and has the respect not only of management but also fellow contractors and clients.
Selwyn Feary - Pikselin Managing Director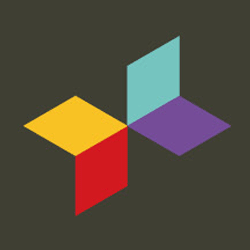 Nikki is a great to work with and understands the customer needs for any web project. She is well experienced in bringing here expertise in design with pragmatism and well-refined skill sets for determining site structure, user experience and design. I worked with Nikki on a project to deliver a very exciting and professional design for our Client. The project was very successful and I look forward to working with her again. I've learnt a lot from Nikki and wouldn't hesitate to recommend her to organisations looking for expertise in Information Architecture and Design for web projects."
Stickney Kunanayagam | Principal Consultant - Systems Integration
Eastern Institute of Technology
Nikki designed our staff intranet for The Eastern Institute of Technology in Hawke's Bay. She facilitated multiple workshops and created a design that staff just love. I would highly recommend Nikki as a website designer.
Tracey Webster - EIT Programme Manager
Surf Lifesaving New Zealand
Nikki has great skills in graphics and design and she is fun to work with, always seeking solutions to best portray the organisation. For friendly, efficient service I highly recommend you call Nikki.
Neale Ames - President Surf Lifesaving New Zealand
What we thought was going to be a long and drawn out process was not that at all after absolutely loving the first drawing that Nikki showed us! Thank you Nel Design for creating something that truly represented "us".
Kylie Plunkett - Business Owner & Director